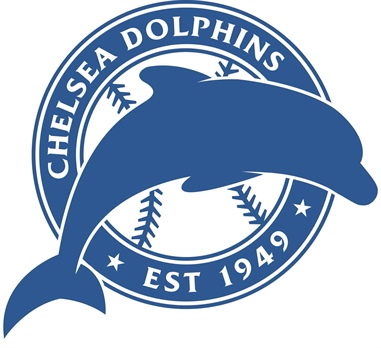 Chelsea Dolphins Baseball Club - Summer Head Coach
Chelsea Baseball Club is seeking applications from a suitably qualified, dedicated and experienced person to fill the role as a playing or non-playing summer head coach commencing 2020/21 season for up to two years.
The successful applicant must possess the following skills and attributes:
Strong management, leadership and interpersonal skills on and off the field
Strong focus on developing players in a nurturing and enjoyable environment where players strive to achieve their best
Ability to coach at high level, including the development of in-game strategies
Coach and manage senior training on Wednesday and other days as needed
Ability to communicate effectively with other club coaches
Manage team selection and management of team coaches and officials for all senior teams
Plan and implement a high performance training program and specialised skills training for senior teams
Actively support and encourage senior players to assist in the junior program
Work in conjunction with junior coordinator in the operation of the junior program
Lead by example of what is required to be a club member and team player on and off the field
Encourage all players to do the same
Work in partnership with the committee on developing long-term plans for the future growth of the club
Contact For More Details
Written applications for the position of Head Coach at Chelsea Baseball Club close Friday 30 October 2020 at 6:00 PM. If you feel you have the necessary skills and attributes, or you require further information, we encourage you to write to secretary@chelseabaseballclub.com.au or contact Rhys Tippett, Club Secretary, on 0403 479 055.