With the 2021/22 VSBL season just around the corner, Baseball Victoria reminds all coaches to check their accreditation is up-to-date. We have a variety of valuable coaching resources that align with Baseball Australia's USA Baseball Certification, which was introduced in 2020.
USA Baseball Certification courses A, B, and C are integrated nationally and are a compulsory requirement of Baseball Victoria for all coaches and assistant coaches. These courses are available to complete online now.
Certification Requirements
Below is the required certification level for your individual coaching environment.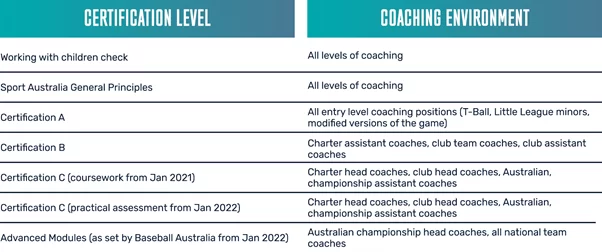 Get Started
Click HERE to get started on the BV Coaching home page.
Access resources such as:
Through the process of completion in your individual USA baseball certification level, we recommend downloading the USA mobile coach app on your phone. This is an important tool to have access to helpful resources at your fingertips.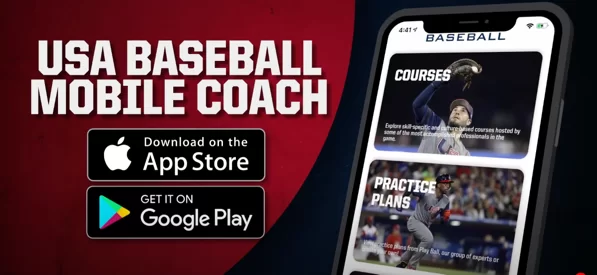 Coming Soon
Baseball Victoria will be providing a range of coaching education resources including:
In-club and charter coaching principles presentations and Q&A
Future practicals for assessments
Access to YouTube Baseball Victoria Coach Education Page
Online Canopi system for individual coach accreditation management/status
On-field training opportunities with Baseball Victoria Aces Academy