Baseball Umpires
Umpires are an important part of Victorian baseball. Umpires dedicate a lot of time, effort and energy to making sure baseball games across all levels are possible. There are continued opportunities for people to get involved in umpiring across Victorian baseball. Umpires can start at the grassroots community level and progress to additional opportunities at the state, national and even international level.
Join BV Umpires
BV umpires play an important role in our beloved game, protecting the integrity of the competition. Our umpires receive training and skills development, insurance coverage, and paid opportunities to officiate grassroots baseball games. We would love to see more baseball players, coaches, and supporters take a turn behind the plate to see what umpiring is all about.
Please contact technical@baseballvictoria.com.au to learn more and get involved, or complete our umpire expressions of interest form. Click HERE for SportsTG umpire registration.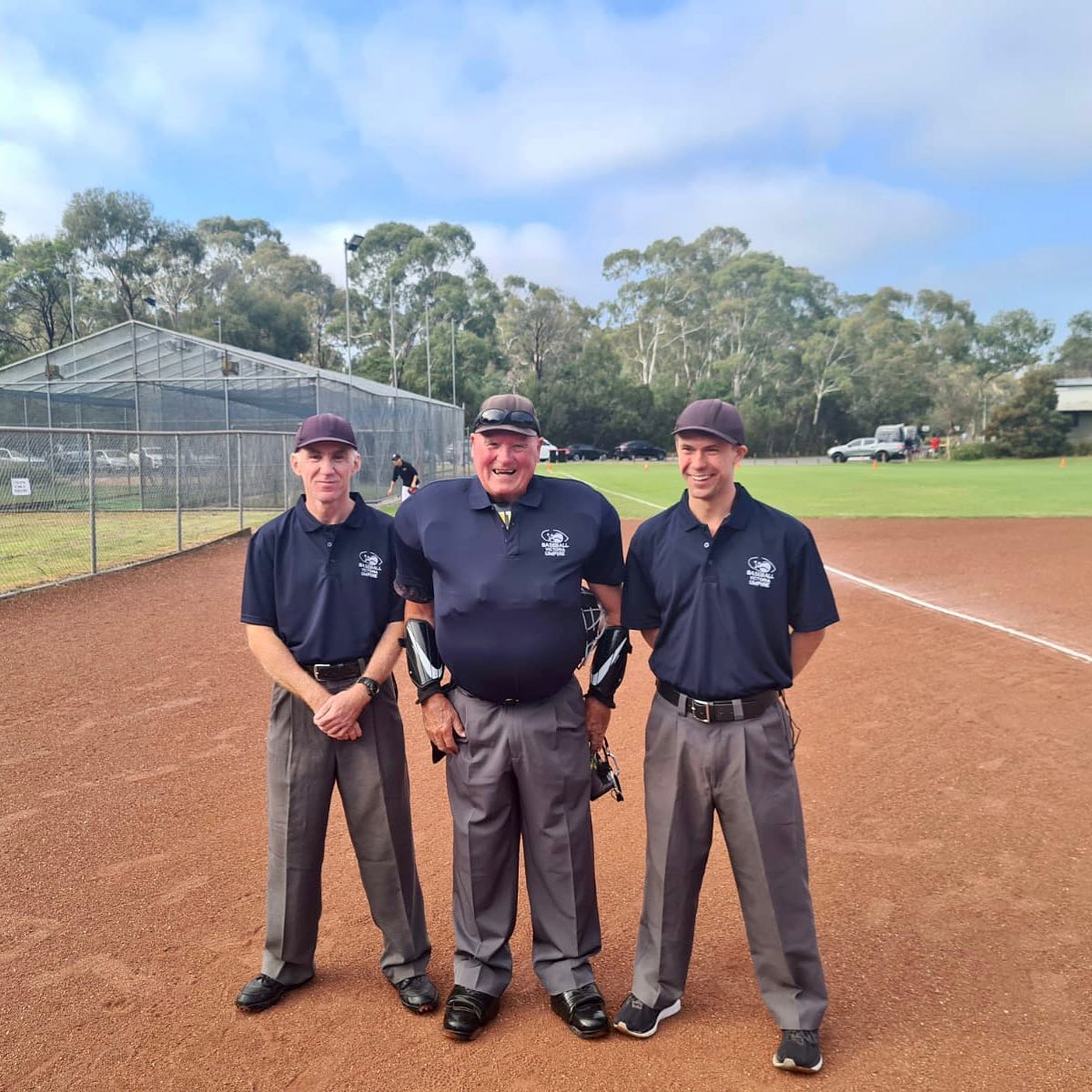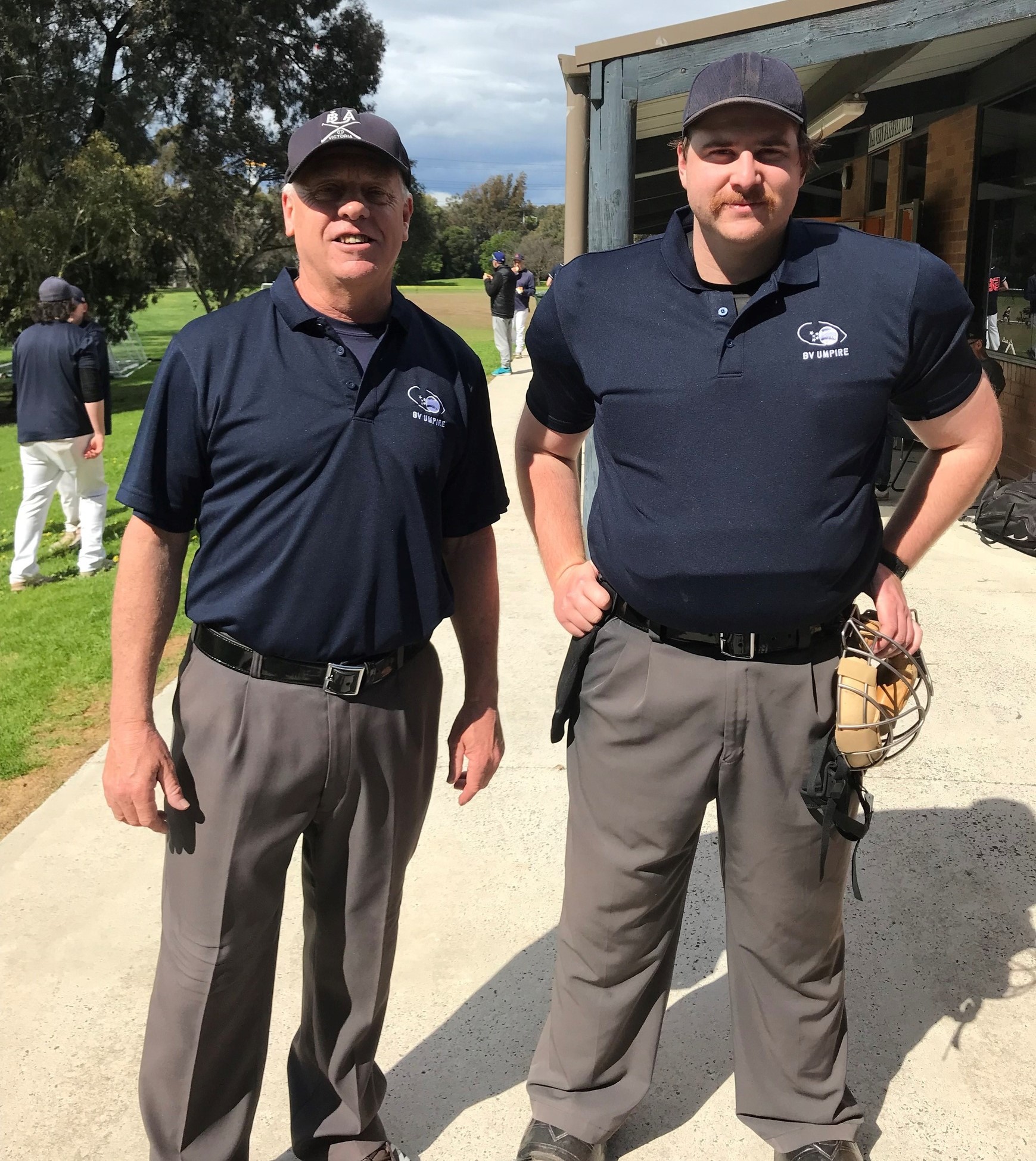 BV Behind the Mask Program
The Behind the Mask Umpire Program seeks to promote a basic training and development program for beginner umpires. It aims to teach the fundamentals of umpiring, enhance the development of umpires, and identify candidates to undertake the progression of umpiring development and accreditation to higher levels of umpiring. The program promotes the role of umpiring to beginners looking to get involved behind the plate.
We are off to a great start, with more than 50 participants completing our free umpire accreditation courses at Knox Baseball Club in September. National Umpire Director Brett Robson led these courses for new umpires and current umpires wanting to refresh their skills.
What's Next for Full Course Completion
Community Umpire Course & Accreditation
Building on Your Accreditation...Next Step!
Association Umpire Course & Accreditation
Successful completion of Community Umpire Program as prerequisite
Proper registration on BV's recognised national sporting database
6 hours of instructor-led or self-paced training on baseball rules and interpretations
6 hours of practical instruction based on the two-umpire system
Complete and pass the online association umpire theory exam with 70% or above pass mark
Two practical game assessments by qualified umpire assessor
Registered Behind the Mask umpires have an opportunity to receive game payments for plate and base umpiring. This will only occur if the registered 'Behind the Mask Umpire' is listed on and has signed the official game sheet. It is the umpire's responsibility to make sure they are listed on the game sheet.
Those currently playing on Sundays or wanting to start umpiring are encouraged to make themselves available for the Saturday Women's and Metro League competitions, as well as Masters tournaments and events.
To start on your umpiring journey and take advantage of this payment opportunity, please contact the BV Umpire Technical Officer.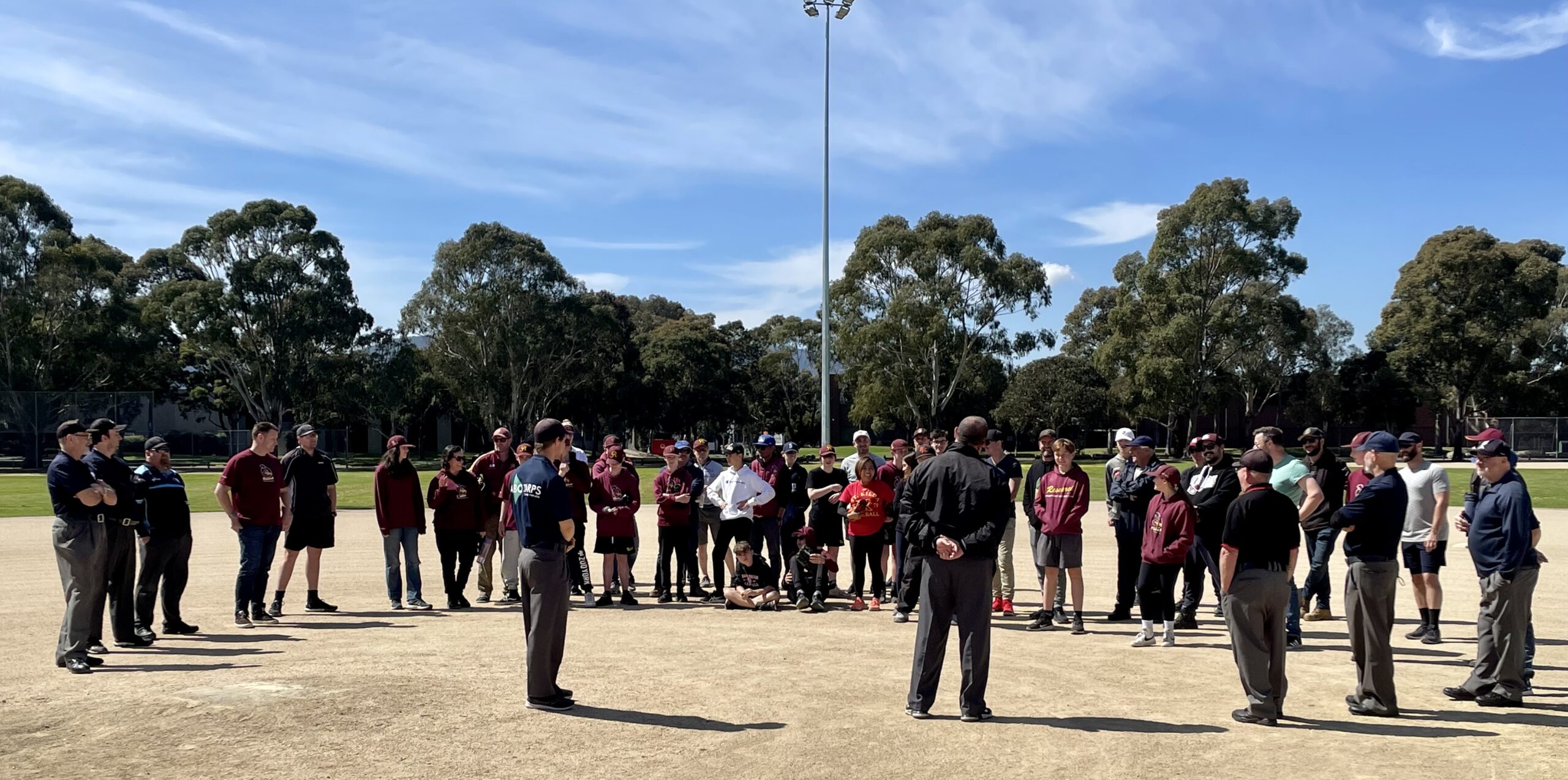 Green Vest Program
Together, we are looking to address the ongoing challenges with umpire recruitment, and this starts with the clubs. We know many of our clubs have older junior players (U16/U18) and senior players rostered on to umpire U12 and U14 games. This is great to see, and we strongly encourage clubs to continue these efforts to engage players in game management and umpiring.
To assist with junior club umpires, we are pleased to offer the BV Green Vest Umpire Program for summer and winter clubs.
Clubs have received four brightly coloured green vests featuring Baseball Victoria Volunteer Umpire across the back. Beginner umpires at the club level should wear these vests to identify them as "in training" and help build greater understanding among players, parents, spectators and coaches.
Please keep in mind we want to see clubs making good use of this resource, with beginner officials wearing their green vests on game day. We appreciate club photos of green vests in action so we can spread the word and encourage a safe, respectful sporting environment for participants of all ages.
If your club is interested in receiving more green vests and taking part in our program, please complete the following form: www.surveymonkey.com/r/greenvests