BV Performance Pathway
Baseball Victoria is excited to announce the launch of our new Performance Pathway (PP), which will offer more opportunities for player development and representation at the state, national and international levels.
The existing Baseball Victoria Aces Academy has been rebranded as part of the BV Performance Pathway, which reflects our updated vision, mission, and direction to optimise player performance and increase the pool of international standard players in Victoria. The new and improved program will have a greater focus on performance outcomes, made possible through additional investment funding by Baseball Victoria.
Key changes to the program include:
A three-tier pathway including U12/U14 (Futures), U16/U18 (Prospects) and Select (National Squad/College Commits)
The inclusion of a women's pathway training program
Education and training for athletes' well-being and resilience program
Emphasis on increasing the talent pool of male and female players in Victoria
Creating a learning environment where players can improve their decision-making processes while performing under pressure
BV Player Categorisation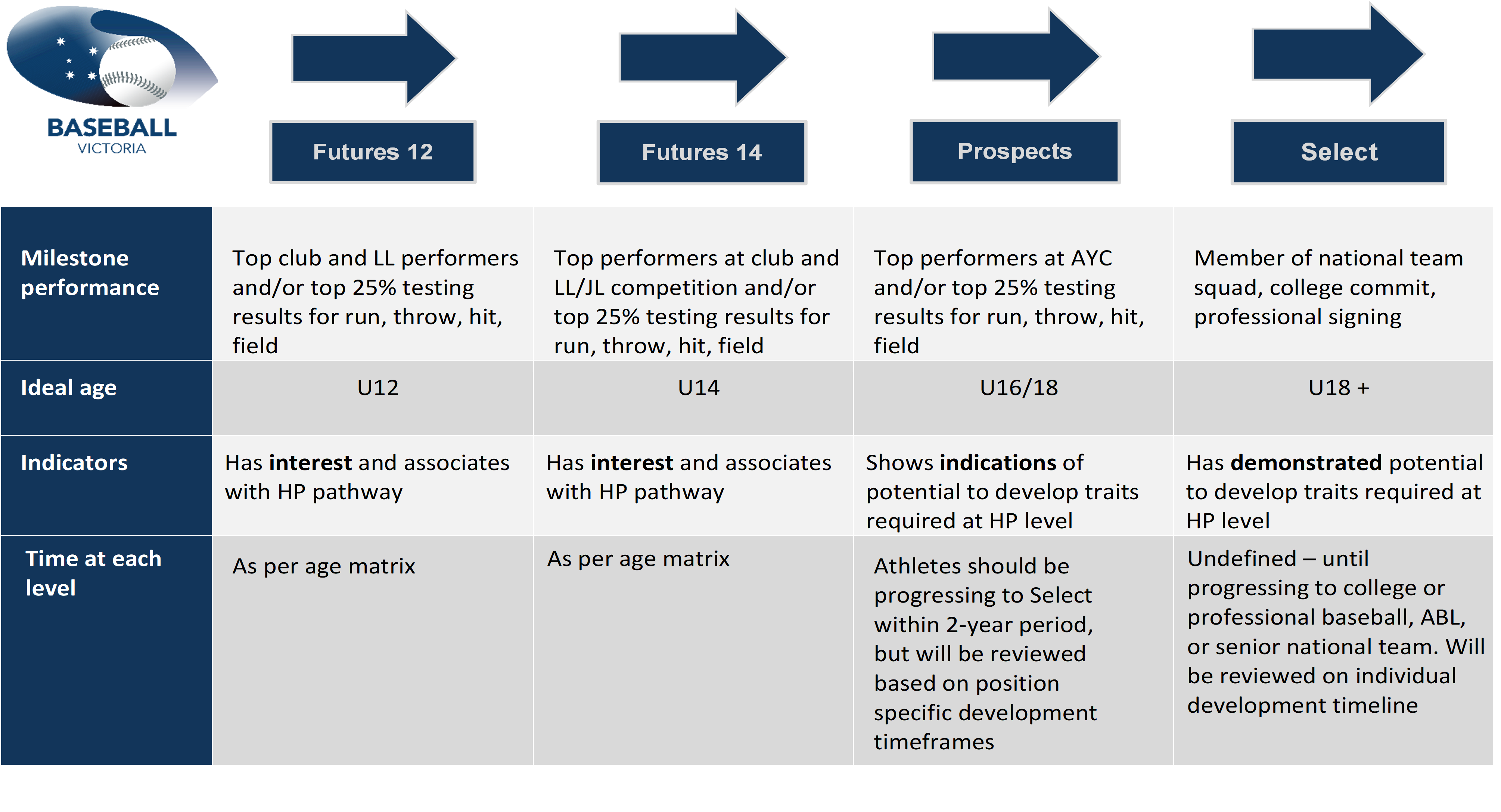 Futures U12 & U14 Championships
Congrats to all on a great weekend at the BV Performance Pathway Futures U12 & U14 Championships! The tournament at Sandringham Baseball Club on 8-9 April featured two days of gameplay to wrap up the eight-week program. Well done to our 60 Futures athletes who trained hard and developed new skills. 
Thank you to
Sandringham
for hosting and all the players and parents for taking part in this program. Check out
Field of View Sports Photography
for individual/team photos and action shots.