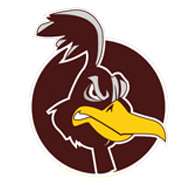 Research LP
2 Cavanagh Rd, Lower Plenty, 3093
CLUB DivisionS

Melbourne Winter Baseball league. A Grade, A Reserve, C Grade, U17, U15, U13, U11. Dandenong Baseball Association. Womens
CLUB DESCRIPTION

Research Lower Plenty competes each year in the juniors and seniors in Melbourne Winter Baseball League, the Victorian Summer Baseball League (juniors and masters) and the womens league in the Dandenong Baseball Association. The club also runs T-Ball Smash in the summer for 5-8 year olds and an Instructional League for 8-12 year olds.
THE LATEST CLUB PUBLICATIONS

Need to make changes to your club information?
Please let us know!

UPDATE CLUB INFO