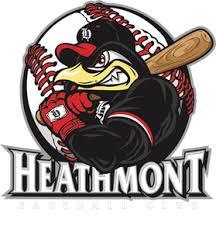 Heathmont
Heathmont Reserve, Waterloo St, Heathmont,3135 and Gilbert Park, Forbes Close Knoxfield, 3180
CLUB DivisionS

Melbourne Winter Baseball League. A & A Res, A3, A4, El & EE Grades
CLUB PRESIDENT

heathmontbaseballclub@gmail.com
CLUB SECRETARY

heathmontbaseballclub@gmail.com
CLUB DESCRIPTION

Heathmont Baseball Club was established in 1969 and has participated as a member of the RDBA, VWBL and MWBL since that time. Our club is the winter home of many state, Australian and Olympic representatives along with many players that have signed professionally. We have a long and proud history of supporting the local community by providing a fun and enjoyable atmosphere to play baseball. We welcome all players, spectators and supporters to join and become involved in the sport and the club. Heathmont was A Grade Premiers - 1980, '92, '93, 2012, '13, '14, '16, '17.
THE LATEST CLUB PUBLICATIONS

Need to make changes to your club information?
Please let us know!

UPDATE CLUB INFO