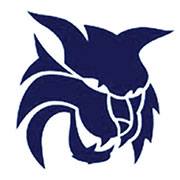 Lara
18 Alkara Ave, Lara, 3212
CLUB DivisionS

Geelong Baseball Associatio.n. A Grade, A Reserve, C Grade, U14, U12
CLUB PRESIDENT

jarrodfraim@lcwater.com.au
CLUB DESCRIPTION

The Lara Wildcats entered the Geelong Baseball Association in 1986. With 70+ members, the club is considered one of the league powerhouses. The Wildcats have seen great success through all their teams with the junior program developing seniors for its future. Our A grade team have 8 out of the 9 players who came through from our Junior program. The Wildcats have a proud history of its players playing at the highest level. We have had many players represent at national and international levels, as well as receiving college scholarships and professional contracts in America.
THE LATEST CLUB PUBLICATIONS

Need to make changes to your club information?
Please let us know!

UPDATE CLUB INFO