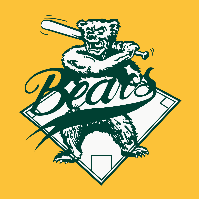 Bears Albury
Springdale Heights, Kaitlers Rd, Lavington NSW 2640
CLUB DivisionS

North Eastern Baseball Association. A Grade, B Grade, Juniors
CLUB PRESIDENT

eddie.simmons@bigpond.com
CLUB SECRETARY

bearsbaseballalbury@gmail.com
CLUB DESCRIPTION

The Bears Baseball Club Albury was established in 1981 and we are celebrating our 38th season as a club. We have a successful history and reputation for a great team atmosphere with a family orientated following.
THE LATEST CLUB PUBLICATIONS

Need to make changes to your club information?
Please let us know!

UPDATE CLUB INFO