Division 2 Finals Round 1
1sts
Preston will host Williamstown on Wednesday for round one of finals. First pitch is at 7:00 pm. The two teams met on Saturday, when the Pirates nabbed a 6-2 victory to end the regular season. The Pirates come into this week's series with an advantage, having won 22 games to Williamstown's 16. One of the Pirates' two losses came at Williamstown in round 7, when starting pitcher Hayden Godbold went out with an injury. Preston's reliable right-hander is recovered and back in action, ready for playoffs. Game 2 will be on Saturday, and game three if needed will take place on Sunday.
Springvale lost 7-10 to Mulgrave in their last regular season game, while Berwick wrapped up their season with their 23rd win, a 1-6 victory at Malvern. The first-place Cougars will play Springvale at Melbourne Ballpark in Altona on Wednesday night, with game two scheduled for Saturday at Berwick.
2nds
Preston vs. Berwick City 6-7
In a battle of two of the toughest teams in division two, fielding mistakes and a ninth-inning rally by the Cougars sealed the deal for Berwick. Formerly first-place Preston dropped to second after last week's loss at Mulgrave, and their pattern of costly errors and lackluster defense ended their season yesterday. The Pirates got out to a 3-0 lead to start the game, but the Cougars responded by tying it up. Back-and-forth rallies kept it a close match as Preston pitcher Stephen Hunter threw a complete game. It looked as though the game might go in their favor until Berwick batted in the go-ahead-run in the top of the ninth. An unfortunate double play in the bottom half of the inning sealed their fate as the Pirates lost in heartbreaking fashion. Berwick's Daniel Kirby and David Mulhall took the mound for the Cougars in their big win. Williamstown will host Berwick for the Grand Final on Sunday, March 4th at 1:00 pm.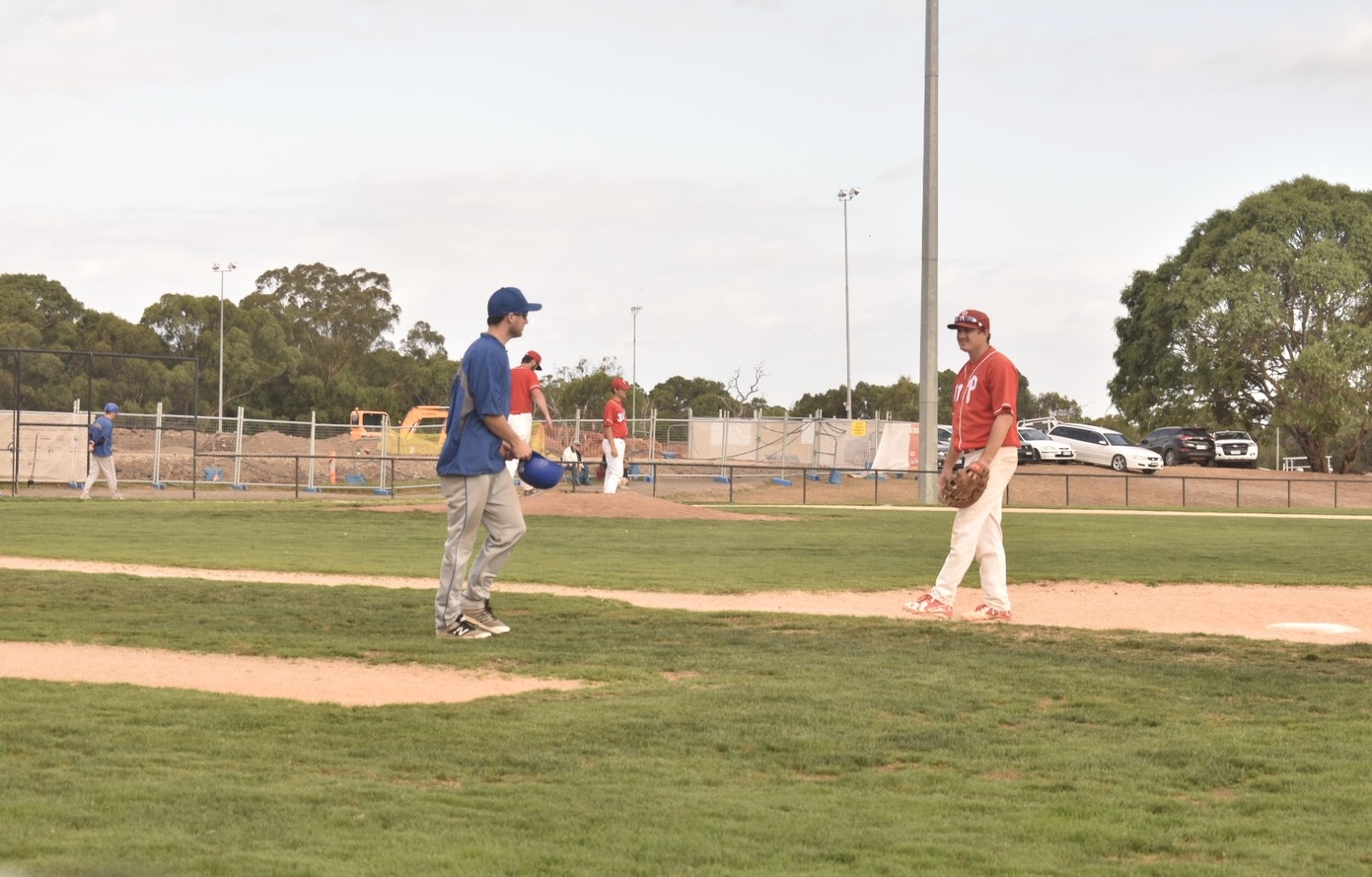 Williamstown vs. Mulgrave 11-6
Mulgrave came into this matchup on a high note following their 12-4 win vs. Preston to wrap up the regular season, but Williamstown's bats proved too much too handle. The Rebels struggled to catch up to the Wolves, and they couldn't close the gap despite their efforts. The Wolves will now turn their attention to their Grand Final game vs. Berwick on Sunday.
3rds
Preston vs. Doncaster 10-2
The Pirates kept up their winning momentum as they ended the Dragons season. Starter Nick Pascuzzi and closer Corey Lovelock kept Doncaster at bay, giving Preston the support they needed to score a big win. The Pirates will play the Springvale Lions in the Grand Final on Sunday, March 4th at 2:00 pm at Preston for the Grand Final.
Berwick vs. Springvale 3-6
A team of young, talented players for second-place Berwick fell short in their bid to beat a more experienced, third-place Springvale. The Lions challenged the Cougars during their last meeting in round 17, with Springvale enjoying a 1-9 victory. Springvale will play in the Grand Final at Preston on Sunday afternoon.
4ths
Berwick City vs. Preston 12-2
Both teams came into this matchup with successful seasons under their belts. The formerly unstoppable Pirates, who boasted an undefeated record going into round 15, were handed a disappointing loss by the Cougars. Preston had hoped to rebound from their less-than-stellar final stretch, which began when Berwick beat them in a 15-5 blowout. In the end, the Pirates couldn't catch up to the Cougars' comfortable lead. Berwick will head to WIlliamstown for Sunday's Grand Final.
Williamstown vs. Springvale 8-3
The Wolves came into this matchup with a three-game win streak, while Springvale hoped to rebound from their 7-14 loss to Williamstown in round 16. Williamstown put the game out of reach and will host Berwick for Sunday's Grand Final.