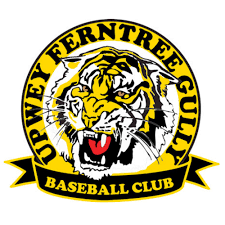 Upwey FTG
Kings Park, Willow Rd, Upper Ferntree Gully, 3156
CLUB DivisionS

Dandenong Baseball Association
CLUB PRESIDENT

president@upweyftgbaseballclub.com
CLUB SECRETARY

secretary@upweyftgbaseballclub.com
CLUB DESCRIPTION

Upwey Ferntree Gully Baseball Club is a well established, successful, friendly and family-orientated club currently competing in the Victorian Summer Baseball League and the Dandenong Baseball Association Winter Series competitions. First founded in 1963, we have a long and successful history and celebrated our 50th year in 2013.
THE LATEST CLUB PUBLICATIONS

Need to make changes to your club information?
Please let us know!

UPDATE CLUB INFO