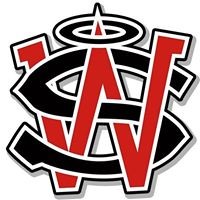 Watsonia
Loyola Reserve,Gleeson Drive, Bundoora, 3087 Off Grisham Street
CLUB DivisionS

Melbourne Winter Baseball League. A Grade, A Reserve, A3, A4, D Grade, D Reserve, U17, U15, U13, U11, Rookie Ball, T-Ball
CLUB PRESIDENT

watsoniapresident@gmail.com
CLUB SECRETARY

watsoniasecretary@gmail.com
CLUB DESCRIPTION

Watsonia Baseball Club has been a strong member of the Melbourne Winter Baseball League since 1974. We are a club focused on excellence and fair play both on and off the field. Our family-oriented club is based at Loyola Reserve in Bundoora. The club fields six senior teams and junior teams across the Under 11, 13, 15 and 17 age levels as well as a T-Ball program based on skills improvement. The club caters for, and welcomes, all players regardless of level of skill and experience.
THE LATEST CLUB PUBLICATIONS

Need to make changes to your club information?
Please let us know!

UPDATE CLUB INFO