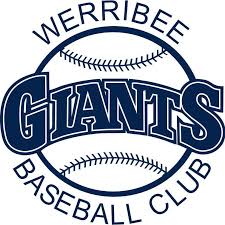 Werribee
Presidents Park Mcgrath Rd, Werribee, 3030
CLUB DivisionS

Melbourne Winter Baseball League. B Grade, B Reserve, U15, U13
CLUB DESCRIPTION

Werribee Giants Baseball Club offers outstanding facilities for all age groups and skill levels. So whatever your desire to play baseball may be, whether its to progress to the elite level, or to just enjoy the social aspects and play in a not so serious environment, Werribee is the place for you!
THE LATEST CLUB PUBLICATIONS

Need to make changes to your club information?
Please let us know!

UPDATE CLUB INFO