Will Cavanagh has high hopes for his baseball future, and his beloved Geelong Baycats Baseball Club is supporting him along the way.
Known to the Baycats by his nickname of "Will The Thrill," the 14-year-old baseballer has had a big summer so far, playing in the VSBL U16 State and seniors competition for Geelong as well as participating in the 2021 National Showcase Series – Victoria.
Cavanagh embraced the high performance opportunity as part of the U16 Catalinas at the showcase.
"I found the National Showcase to be a really good experience and I had a lot of fun participating. It was definitely a new experience being a part of the showcase and one I will remember for a long time," Cavanagh said. "I learned how different the level of baseball is at a showcase compared to my local baseball. I also learned how much talent there is in one sport and how much dedication goes into it all by the players, coaches and organisation staff."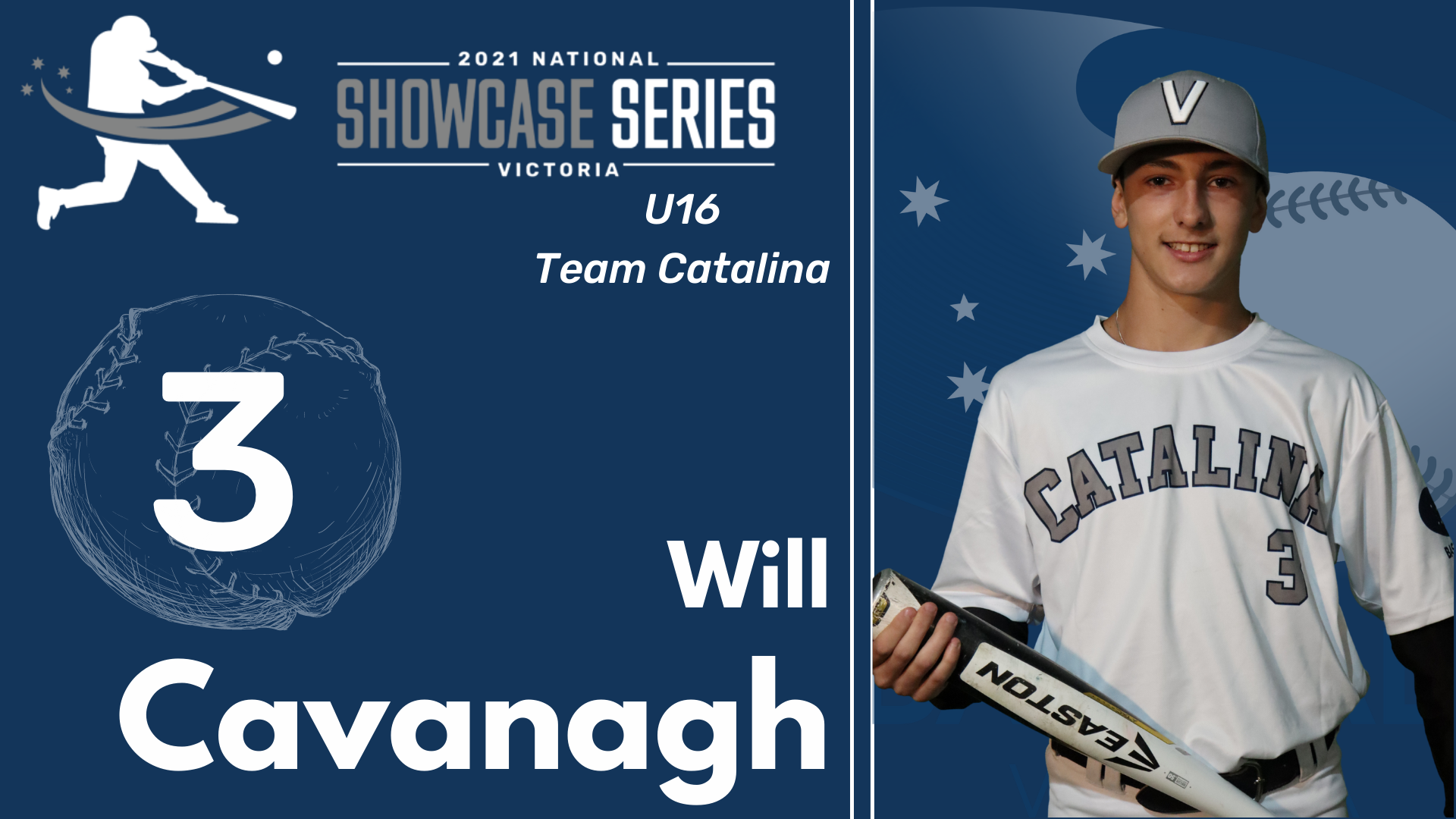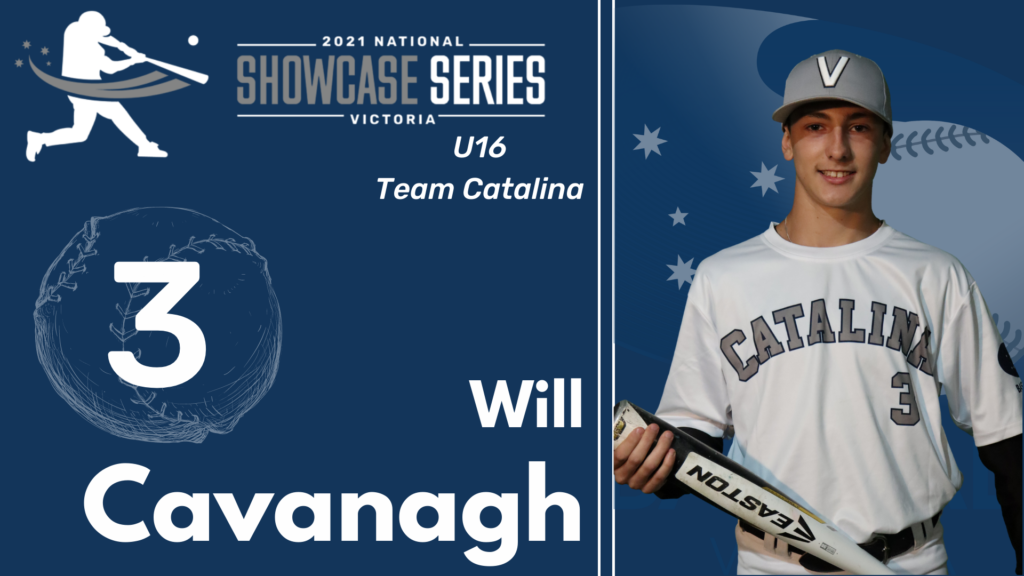 Playing at a club that instils positivity and teamwork in young athletes certainly helped him to prepare for this opportunity. Cavanagh began playing T-Ball at the age of six with Sunshine Baseball Club, where he spent several seasons before his family moved to Geelong. He hasn't taken a season off since his dad first introduced him to the sport, and so far, his baseball journey has taken him to numerous State Championships and Japan to represent Australia in the U14s.
The lefthanded first baseman is a team player with 14 home runs and counting who always looks forward to getting back on the field with his friends.
"My favourite thing about baseball is my teammates because there is no negativity amongst the team," Cavanagh said.
As an up-and-coming junior baseballer as well as a five-time Australian Champion in karate, Cavanagh says his ability to read the play and his hand-to-ball coordination come most naturally. He recognises that what you put in is what you get out.
"My biggest challenge is to always stay fit and to not let my teammates down," Cavanagh said. "That's what I learnt from Sunshine Baseball Club and that's carried through into Geelong. This has been instilled in me to not forget where I came from and to treat everyone with respect. It's not always about winning, you give everything you've got and it's also about your teammates and having a good game."
Some of his favourite baseball memories include playing in grand finals, meeting new friends, fundraising for the Baycats, winning MVP and playing in the State Championships. Representing Australia in the U14s was another huge highlight.
"It was terrific, the experience was awesome, and the competition was tough but really exciting and overall, the trip was better than what I expected," Cavanagh said. "Staying with another family to see their lifestyle and how they live, but most of all connecting with the whole family was great because they were all so friendly."
Despite COVID, Cavanagh remained committed to his training, regularly practicing his batting, running, throwing and fielding. As he hopes to continue playing baseball and seeing where his athletic ambitions take him in the future, he seeks inspiration from the stories of his favorite athletes Babe Ruth and Mike Trout, as well as the tight-knit Baycats baseball community.
When asked what he loves most about the Baycats, Cavanagh says it's "their positive attitude towards baseball and also the team spirit. But most of all, how big their passion is for baseball."
Cavanagh wants to keep playing his heart out and giving the game everything he has.
"My biggest goal is to push myself to my best ability, go as high as I can in baseball, to develop unique skills being a left hander, and to be as fit as I can be. I would like to have an even better relationship with my teammates and to lift them up if things are not going our way," Cavanagh said.
"I'd like to fully understand the game itself and learn as much as I can from the great support staff, not just the coaching staff but those you don't see who help out every day, to make it all happen. The way I can show them is respect and play my hardest every game."