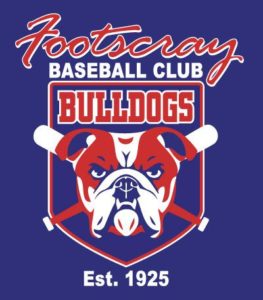 Footscray
Hanks Field, McIvor Reserve, Benbow St, Spotswood, 3015
CLUB DivisionS

Women's Division 2, Division 4 North
CLUB COLOURS

Red, Blue, White and Grey
CLUB PRESIDENT

shanecolehayhow@gmail.com
CLUB SECRETARY

info@footscraybulldogs.com.au
CLUB DESCRIPTION

Games over the summer are played on Saturday afternoon for women, Sunday afternoon for men, Friday night for juniors and Monday night for masters. Come down for any training or games to find out more!
THE LATEST CLUB PUBLICATIONS

Need to make changes to your club information?
Please let us know!

UPDATE CLUB INFO